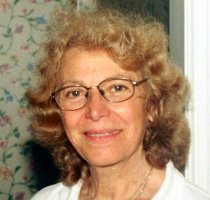 Judith Polatsek
licensed by Cidesco
I used my training and expertise in skin care at Henry Bendel in New York City for six years. Then I opened Judith's Skin Care in Rye, NY which is located in Westchester County. Since then I have attended many conventions in Europe to keep abreast of the most up-to-date techniques in skin care.
I treat all skin types--older dry skin, oily skin, adult acne, teenage acne and more. Each treatment is custom designed according to skin type and the individual needs of each client. I select the appropriate product from my line of private label products for the facial. For dry skin I use products which hydrate, nourish and deep lubricate dry skin.
Oily skin also gets special attention. My very thorough cleansing technique helps to optimize the hygiene of the skin, reduces inflammation and helps to maintain pH balance.
My pore cleaning treatments have proved to be an effective treatment for adult acne and teenage acne.
Some clients visit us because they want to restore their skin to what it was when they were younger. Light PEEL is instrumental in restoration of a healthy skin. Facial muscles are toned and firmed by specialized equipment which induces exercise. "LIGHT THERAPY" is used to stimulate cell renewal which slows down as we get older. Blood circulation and lymphatic circulation is invigorated. Unwanted facial hairs are removed by electrolysis. Skin looks healthier and younger at the end of a treatment.
Many who come for treatment of a skin condition or just for a pleasurable, revitalizing facial describe the experience as a release from pressure--a tranquil oasis in the middle of a 24/7 world.
Cidesco International License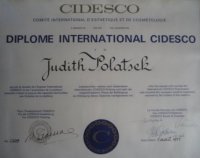 Cidesco provides internationally recognized training to those who aspire to be tops in the field of aesthetics and beauty therapy.
Contact Us

Call 914-967-2752 to make an appointment.
Driving Directions
Click here for driving instructions to us in Rye, NY. We are located at 43 Locust Avenue, one block from Purchase Street.